For many people, being a landlord is a rewarding and profitable experience, but it's not a simple endeavor. Understanding some key landlord responsibilities, property marketing tactics and areas of the law goes a long way in helping you find (and keep) a tenant, effectively manage your rental and avoid the most common landlord mistakes. And sometimes the best business decision is knowing when to call a professional.
You don't need to be a management pro, real estate expert or professional contractor to be a good landlord. You do, however, need to dedicate time to keeping up with tenant requests and rental property maintenance issues, along with the business of landlording, such as tracking your expenses.
In this guide, we've compiled several tips for new landlords to help you succeed and get the most out of your real estate investment.
Understanding the business of landlording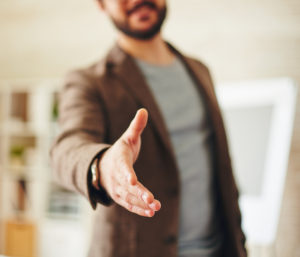 Whether you plan to be a full-time landlord or just want to pick up some extra income on the side, owning and managing an investment property can pay long-term dividends — when done correctly.
Educating yourself about landlord-tenant laws, knowing how much to charge for rent and other fees, and creating a schedule for managing your business will help you be a more efficient, compliant and profitable landlord.
Set your rent
Understand the dynamics of the local real estate and rental market to set your rent price. Look at other rentals in your neighborhood that are similar in size, quality and proximity to transportation and commerce. Get a feel for the local job market — are people gainfully employed? — and consider amenities, parking and other property features.
Several online resources can help with your research, including the Rent Zestimate or the U.S. Department of Housing's Fair Market Rent tool. Each neighborhood and property is different, so these are estimates to get you started. You'll need to stay on top of changing market conditions, so consider becoming involved in local economic clubs, and pay attention to the news in your area.
Using online accounting software or a simple spreadsheet can help you estimate your income and expenses so you know how much to charge in rent. You also need to decide if (and how) tenants will pay for utilities. There are some legal considerations around this that vary by state, so check with a professional.
Planning for a rainy day and staying informed about your local market can help improve the overall return on your property.
Know fair housing laws
You need a basic understanding of fair housing and discrimination laws. Fair housing laws are federal statutes that ensure equal access to housing for everyone. It's illegal to discriminate against anyone based on race, color, religion, national origin, sex, familial status or disability.
Many local and state governments have additional protections that you'll want to become familiar with. A general rule of thumb is to focus on the property and amenities in your advertising and conversations — not on a group of people or features geared toward a specific group.
Finding a great tenant
Over the lifetime of your rental, you'll likely need to repeat the process of finding a tenant many times. While this is key to a successful rental business, it doesn't have to be daunting.
The following steps provide a basic roadmap to finding, onboarding and retaining good tenants — the foundation of rental property management.
List your rental
Most renters search online for their next home, so you need to be where they're looking. Start the process by marketing your property online with a free listing service like Zillow Rental Manager. Share your listing with friends and family and across your social media outlets. A referral from someone you know is a great way to find a tenant!
Your rental listing should be clearly written and include the basics renters want to know about, like the number of bedrooms and bathrooms, square footage and any fees and deposits required at move in.
Be sure to highlight the amenities and proximity to transportation and local stores. You should also invest in high-quality photos of your rental — the more, the better. It's worth the expense to have professional photos taken during the spring and summer months so your property looks its best.
Show your property
You can either set up individual appointments or host a rental open house, which can save you time and create a sense of urgency among interested renters.
In either case, if the property is vacant, make sure it's clean — a spotless property goes a long way in helping you secure a tenant. If the property is occupied, give the current tenant fair warning that you're coming by, and consider offering incentives for them to clean.
Give each prospective renter a well-designed flyer with high-quality photos that lists the amenities and facts about the property. This communicates that you value your property and helps your rental stand out.
Review applications
Once you have an interested renter, it's time to have them complete a rental application. This helps you review their qualifications, and it's an important part of documenting your rental process.
Establishing rental screening procedures and using the same criteria and application form for every applicant helps ensure you evaluate candidates objectively and comply with fair housing rules. You can decide whether to charge an application fee, but regulations vary by state, so consult a professional to determine what is permitted in your area.
Confirm that the information on the application matches what the renter told you in person, via email or over the phone. Document every interaction you have with a prospect or tenant by taking notes about the topic you discussed or any questions that were asked.
Once you verify the application, run a credit check and background check, verify income sources and follow up with at least two previous landlord references. You can use Zillow Rental Application and Screening, or there are several other online services that offer credit and background checks together. You can request a pay stub or call the employer to verify income.
A general recommendation is that a renter should not spend more than 30 percent of their monthly income on rent, but the norm varies — especially if it's a hot market. Be sure to follow the same process for each application you review.
Accept or reject an applicant
Once you determine that an applicant is qualified, congratulations! You've found your tenant. Be sure to remove or update your online listings to reflect this.
If you decide that an applicant is unqualified (based on the facts you uncover in their application or credit check), call to let them know immediately. You also need to send a written notification (via email or snail mail) stating the reason for your decision.
Sealing the deal
You've found your next tenant, and both of you are excited and ready to get settled. But before the moving truck pulls up to the door, there are still a few boxes to check to protect and formalize your relationship.
Collect a security deposit
Ahead of signing the lease, collect the security deposit, which is like insurance in case something goes sideways with the tenant at any point during their residency. Plus, it can help cover the cost of property damage beyond normal wear and tear.
Security deposits are permitted in all 50 states, but laws governing specifics like the maximum amount and return of a deposit vary, so check with a legal professional in your area. Take similar caution with how you hold the funds, because each state has different rules regarding account types and refunding interest.
Sign the lease
The lease agreement is a binding legal agreement between you and the tenant. Make sure it thoroughly addresses the rules, policies and conflict resolution procedures for living on your property — and that it clearly defines tenant and landlord responsibilities.
You can find many generic lease agreement templates online, but be sure to include any local requirements. Have a legal professional review your lease, use the same lease agreement for all your tenants and keep it up to date with new laws or ordinances.
Also, give tenants the option to sign the lease online. It makes your job easier and automatically provides copies of the necessary paperwork to both you and the tenant.
Do a final walkthrough
Before handing over the keys, perform a walkthrough to assess the condition of the apartment or house, and make notes of any issues or damage. It can be helpful to do this with the tenant to reduce the chance of a dispute down the road. Use a move-in/move-out checklist to document anything you find or want to document.
Managing your rental
Now that all the paperwork is signed and your tenant has moved in, managing your rental property should be more of a passive endeavor. And it is, in some ways, but you still need to perform regular maintenance — both ongoing wear and tear and tenant requests — and collect the rent.
Maintain your rental
A big part of your landlord responsibilities includes ensuring the property is safe, performing regular rental property maintenance and responding quickly to tenant requests.
If you are handy, you can complete many maintenance tasks yourself, but some states have laws dictating that electrical and plumbing work must be handled by a professional. Check your local statutes, and set up a process to get requests handled in a timely fashion.
Collect the rent
There are several ways to collect the rent, but tenants expect and prefer to pay online these days. There are many online options, some free or low cost, and offering this convenience to your renters can help ensure that rent is paid on time.
If rent is paid late, remind your tenants of the lease's terms, including any late fees, to encourage timely payments. And always give formal notice of the rent being due. While you want to maintain a friendly relationship with your renters and be considerate of extenuating circumstances, this is your business, so be clear — and firm — about your expectations.
Be sure to provide a rent receipt to your tenants. Rent receipts can simplify your bookkeeping and keep your relationship with your tenant positive (especially should they pay late). Plus, they might be required by your city or state.
Renew the lease
A few months before the lease is up, check in with your tenant to learn if they're planning to renew. This is also the time to do another market analysis to determine if you should increase the rent and, if so, by how much. Give your tenant sufficient notice, in writing, so they can decide if they want to stay at your property.