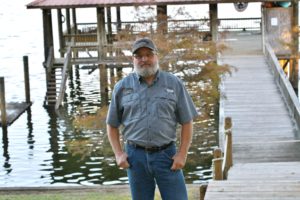 (318) 602-8966
century21toledobend@gmail.com
My wife an I have lived on Toledo Bend for almost 10 years and been coming here for many more. We love our Toledo Bend Water Front property and enjoy White Perch and Bass fishing here on the #1 Bass Fishing Lake in the country 2 years in a row by Bassmasters Magazine.
Toledo Bend Named a Retire Louisiana Certified Retirement Community
Sabine Parish may be small in population, but this area offers plenty of diverse social activities and fun for visitors and newcomers alike such as clubs, groups, community centers, antique shopping outlets and lots of parks. In Many, the Sabine Theater (a fully restored oldie but goodie "movie house" from the 1940s) plays host to free movies, music shows, and community theater plays produced by the Sabine Parish Players group.
The Sabine Council on Aging is a local agency which offers a variety of activities for retirees, including line dancing, bridge, and yoga. The Depot Art Guild is an artists' group that also offers painting, jewelry and crafts classes. The artists' gallery is located in the historic KCS train depot in the Many Cultural District.
Endless outdoor recreation activities are available. Golf at an Audubon Trail Golf Course with spectacular views at Cypress Bend Golf Resort & Conference Center. Go canoeing in the quiet protected coves of Toro Creek below the dam. Enjoy great sandy beaches at Cypress Bend Park, Pleasure Point Park, and South Toledo Bend State Park for those loving sun and sand castles. Hiking trails at North Toledo Bend State Park and birding opportunities along the Toledo Bend Forest Scenic Byway are available for the adventurous.
This area near the present-day Louisiana-Texas border was once known as "No Man's Land" filled with outlaws, pirates and rebels. Our communities have tamed since then, but we celebrate the many cultures that influenced our heritage and the many travelers who settled here after traveling one of the most ancient roads in America, the El Camino Real de los Tejas National Historic Trail. You can take a step back in time at The Ole Mill Store in the historic sawmill town of Fisher. We also have many fun festivals and events that highlight our cultural bounty like the Zwolle Tamale Fiesta, the Choctaw-Apache Powwow and the Sabine Free State Festival.
Give me a call to help you find your piece of Toledo Bend
318-602-8966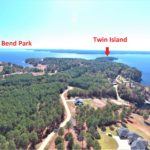 ,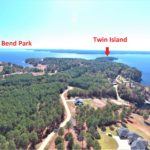 ,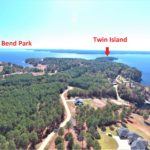 ,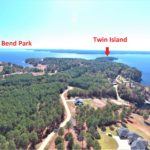 , and