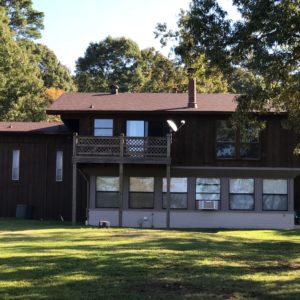 Awesome Toledo Bend Waterfront with views all the way to Texas.  This property is a mobile home with an addition that has approximately 1564 square feet of living area.  2 Bedrooms with 3 Bathrooms, cozy den and a very nice great room with wood burning fireplace overlooking the waterfront.  Enjoy your morning coffee from the upper deck soaking in the views you come to Toledo Bend for.  The lower level has a perfect room for entertaining that is large and has its own kitchen area.  There are a lot of amenities on this 0.28 acre+/- waterfront lot.  Concrete parking and driveway down to the waterfront.  The best is just beginning with the two stall boathouse that has a concrete retaining wall and large storage for lawn care equipment and anything else you would need for lake living.  The fishing dock is great for relaxing and watching the sun go down.  This property is coming totally furnished, so bring your fishing gear and get ready for your turn at  Toledo Bend lake living!  Listing Agent:  Anna E. Remedies/318-508-0680.
Anna E. Remedies (318) 508-0680 annaremedies@hotmail.com
« First
‹ Previous
1
3
4
5
6
7
15
57
Next ›
Last »
TWO YEARS IN A ROW – TOLEDO BEND LAKE HAS BEEN NAMED THE #1 BASS FISHING LAKE IN THE UNITED STATES BY BASSMASTER'S MAGAZINE!!!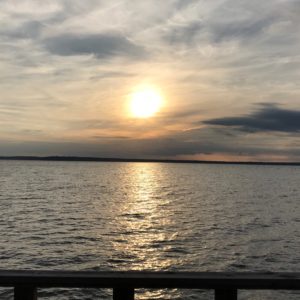 CENTURY 21 Sabine Property Shoppe, Inc., invites you to visit the place we call home. With our mild winters, low cost-of-living, high quality of life, beautiful woodlands and, of course, Toledo Bend Lake, it is a place like no other! Sabine Parish's southern charm and hospitality will make you wonder why you didn't make this move sooner. Come in and visit with one of our experienced agents today.
Serving Toledo Bend Lake and all of Sabine Parish.
Two Locations to serve you:
Many Office – 318-256-6410
Lake Office – 318-256-0775
Owners: Ronald & Pollie Brandon