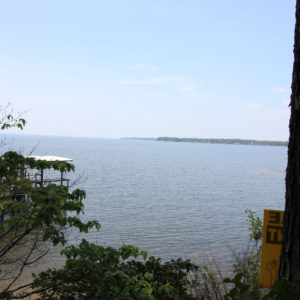 NEW PRICE: $299,500.!!! – PENDING!!   Toledo Bend Lake Water Front 4 Bedroom Home. Big wide open views of Toledo Bend Main Lake. This 4 Bedroom 2.5 Bath home with open concept kitchen and family room with beautiful views of Toledo Bend Lake- Big boulder bulkhead so no need to worry about sea wall failures. It has a 3 slip boat house with immediate access to big water. Lanan Bay just around the corner with the main river channel just a couple minutes away- Pendelton Bridge is right around the bend and is a very popular White Perch (Crappie) and bass fishing. Mid Lake location close to grocery stores, hardware store, restaurants and tackle store. Highway 6 and Pendelton Bridge for quick access to Toledo Town. This home has a New Roof and New Hot Water tank. Toledo Bend lake is more popular than ever since being named the #1 bass Fishing Lake 2 years in a row by Basmasters. This area is perfect for 2nd home, retirement property or just a place on the lake to call your own.Will make a Great Lake home to start building those family memories or a great investment property for Vacation Rentals. Priced to sell at $299,500
Call Tony Pugh at 318-602-8966
Century21 Sabine Property Shoppe Many, Louisiana
Two Locations, one on the lake and one downtown Many
Ronald Brandon Broker/Owner
318-256-6410
Tony Pugh (318) 602-8966 century21toledobend@gmail.com
« First
‹ Previous
1
2
3
4
12
61
Next ›
Last »
TWO YEARS IN A ROW – TOLEDO BEND LAKE HAS BEEN NAMED THE #1 BASS FISHING LAKE IN THE UNITED STATES BY BASSMASTER'S MAGAZINE!!!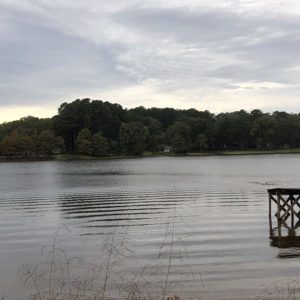 CENTURY 21 Sabine Property Shoppe, Inc., invites you to visit the place we call home. With our mild winters, low cost-of-living, high quality of life, beautiful woodlands and, of course, Toledo Bend Lake, it is a place like no other! Sabine Parish's southern charm and hospitality will make you wonder why you didn't make this move sooner. Come in and visit with one of our experienced agents today.
Serving Toledo Bend Lake and all of Sabine Parish.
Two Locations to serve you:
Many Office – 318-256-6410
Lake Office – 318-256-0775
Owners: Ronald & Pollie Brandon